Today we will talk about Surfshark VPN Detailed Review Hi Guys, My Name is Kripesh Adwani Recently I made a video on VPN as to how it works, if you haven't watched it yet, you can click on "I Button" So nowadays I am testing VPNs to find out which works best in India So I have tested 10 VPNs and one of them is Surfshark VPN I thought of making a detailed review on this Now this is not a sponsored video But I have a Discount Coupon Code which I will tell you all later So let's get started with the detailed review First, lets talk about its Speed Speed is important in a VPN, if you have taken a VPN and it doesn't have speed then its of no use I will tell you how much speed I am getting When I am not using VPN, I am getting a speed of 41mbps (Downloading) and 9mbps (Uploading) and 5ms Ping, which is very good When I use VPN and it connects with the fastest server, it connects me to Indore, I am in Bhopal I am getting a Downloading Speed of 37.62mbps and Upload 7.35 which is very good I used fastest server to connect with and it took me to Indore When I connected with USA Server, in Denver, I got 15mbps Downloading Speed and Uploading speed 7mbps, which is decent If I connect to any VPN from India to USA server, I get an average speed , so in case of speed it is good Talking about its servers, I am getting 1700+ servers in 63+ Countries, so their servers are good If I talk about streaming I haven't got any problem in Netflix But when I use Amazon Prime USA, I have faced problems, all of their servers were not working in Amazon Prime Servers There is no problem in Netflix USA Talking about P2P Torrenting, you can do that in all their servers It Supports both P2P Clients like Bit Torrent and U Torrent If I talk about Location and Jurisdiction, which is very important in a VPN Because there are certain laws, Government can intervene, it can take logs But here it is not like that This is located in British Virgin Islands, so there is no such data retention obligation There is no Govt.
Intervention, so this is a good thing Talking about its Logging Policy They have clearly mentioned that they won't keep any logs of IP Address, VPN Servers used, Bandwidths or websites visited Only Email address and Billing address will be used, to refer in cases of Refunds, If we talk about security features, Lets start with its Protocols Open VPN and IKEv2 is been used Standard Encryption AES 256 Bit is used If you don't know, so these are the standard protocol and security features, you will get in every Paid VPN which is good according to 2020 There is Automatic Kill Switch Means when your network suddenly drops, it doesn't reveal your real IP Address, it holds your network for a while It is a good thing, as it prevents your identity reveal There is a DNS Leak Test which is also passed by it, that means your identity is not revealing anywhere You get a Multi Hub Feature You must have seen in movies, that when a system gets hacked, you must have heard a common dialogue that its IP Bounced a lot So here you are getting only 2 places I am in India and first, my IP will go in USA then I will connect in UK So I will reach by connecting at two places My security will increase as I am in India and I will go to UK and then to USA So this is the function of the Multi Hub Feature There is a new feature of Clean Web It is a AdBlocker, you get a paid AdBlocker for free If you are havings Ads in your website that you are visiting, so it will automatically remove them There is a Camouflage Mode Which means if your country has some restricted contents you can bypass them India has no such restrictions, so we won't use them If I talk about some additional features The first feature I liked the most is of Unlimited Users Usually a VPN limits users to 5-8 devices, but here you get unlimited users I can connect in my 2-3 laptops, computers, mobile phones, I can share it with all the members of my family, so I liked this feature Next is, Split Tunneling Feature Split Tunneling means whitelisting certain websites Why would you do that? If you want to watch Youtube and you don't want it to go through VPN and a 20% speed drop happen You want it to go through Normal ISP So you can whitelist Youtube and many other such websites If you don't want the banking websites to go through VPN, you can whitelist them So for all this, split tunnel feature helps a lot But the problem is, in Surfshark you will get this in Android and Windows only It is not available in Mac iOS at present There is a feature of location spoof which you can use only in android Means you have opened USA server, and it is asking location through GPS Means you can provide your location of USA on the basis of Location Spoof If I talk about its history, Surfshark VPN, it is since early 2018 and as of 13 April 2020, Surfshark VPN they haven't shared any data with the Govt.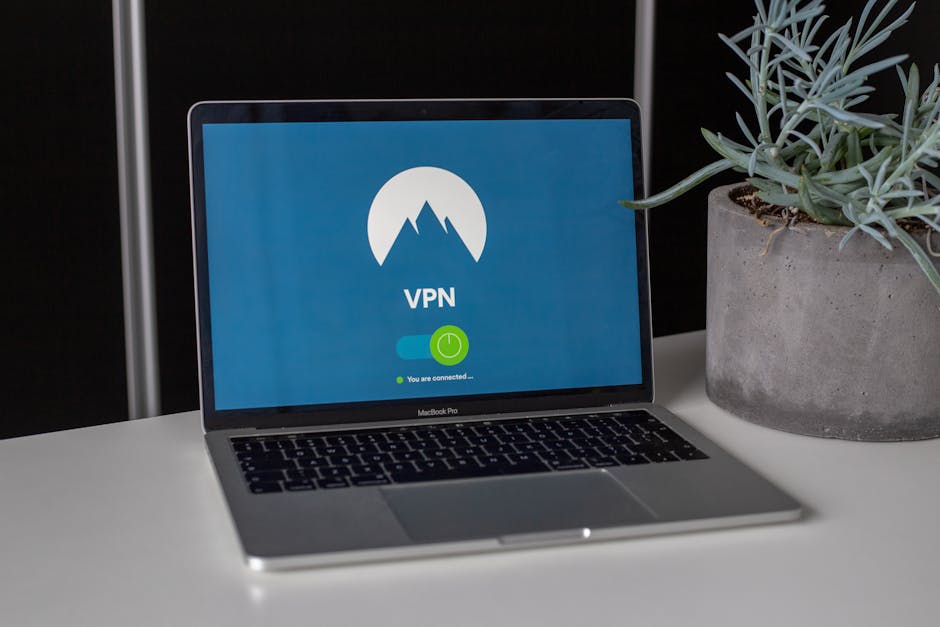 The Govt. has not asked them anything, so they have a clean history If I talk about Software and User Experience, I have used it in almost every device Mac, Windows, Pc, Android and iPhones too There is one problem, you won't get their app in Android Playstore India It is available outside India but not in India When I asked the Customer Support, they told that in India, many users are abusing their app, so they don't have their app in India But you can directly download the APEK File from their website So according to me it is a drawback, if they had their app, then it would be good and automatically updated But they said, you can update it, through a pop-up and you can update later So this is a problem for Android, but you can easily get it in iOS So I will quickly explain its user interface So I am using it in iOS and when I open it, you will get an interface like this You will get an option to connect, at the right hand side I have two option: Fastest Server and Nearest Country I want in India and Fastest Server, so I clicked on connect This will connect to the fastest server according to my location This has connected me to Indore, India So if I want static servers, here are they, Then there are some locations The bubble here is the load that is on a particular server The empty bubble, the better Brazil server has no bubble, means it will perform good There is an option of multi-hub function, I want it to connect at two locations UK, France, Singapore, Netherlands, So here it connected with another server, so I will again do it on Fastest Server When I will go in Settings -> Advance You will find in protocol IKEav2, here OpenVPN is not available for iOS "General" settings have my "Kill switch feature" ON "Features" have cleanhub, by which you can block ads Split tunnel feature is not available in iOS I will tell you in Android When you will open app, this is the user interface, you will have to download APK File from website You won't find this app in Playstore So when I will get an option of Fastest Web Server I will connect it, and it has connected me at Indore Locations are available and features are same as i told you in desktop We have CleanWeb where we can block ads, I can turn this feature ON We have an option of whitelist and split tunneling feature as I told you, it is for Android and Windows I can whitelist my WhatsApp or Youtube, as i don't want it to go through VPN So once we whitelist, it won't go through VPN In settings, you have Kill Switch, Protocols, GPS Location can be override You can use any protocols from here, keep this on "automatic" in my recommendation Below it has Anonymous Data Tracking which is ON by default, so you can turn it OFF I will turn it OFF, as I don't want to provide any information to the VPN Data Provider You will see the same interface on the iPhone According to me, it is very easy to use interface and you don't require any advanced technical knowledge to setup Talking about Customer Support, they have 24*7 Live Chat Customer Support When I did a query, I got a reply within a minute Their website has a lot of support articles If I talk about its pricing, I have a good offer for you If you will go to the link mentioned below, This page will open and if I will buy it for 2 years I will get it for $2 a month The best plan they have is for 2 years Don't take the plan for 1 year 1 month it is very expensive The best plan is of 2 years plan I will get a bill of ₹3,600 for 2 years This is a good deal Nord VPN one year plan is much costlier than this So it is a very good budget VPN I will click on Buy now I will get payment options As you can see the coupon code is already applied, You are getting for 25 months, you are paying for 24 months and you are getting 1 month free You are paying in actual ₹3,600 for 2 years and 1 month For 1 year it is asking for ₹5k, which is of no use, So it is better you buy for 2 years, Talking about payment options, you have: Credit card, Paypal, Google Pay, Amazon Pay, Crypto Currency or UPI You also get a money-back guarantee for 30 days If you don't like it or you are not getting good speed, usually you should get it in India as I am also here, and I am getting a good speed too If I am getting good speed, then you should also get the same, if not, then you can claim its refund for 30 days Now let's talk about the pros and cons, before jumping onto the bottom line If you have liked the detailed review HIT LIKE Button If we see its pros: It has an affordable price point It has good speed, I can do streaming, There is no log policy, they have good jurisdiction, They have a good record, and they provide multi-hub VPN Talking about its cons, they don't have their app in the play store, which is the biggest con for Indian users The option to Split Tunnel and Whitelist is not available in Mac I found one missing feature, I can connect to the fastest server, which is good but, if I have to connect to the fastest server in the USA so for that, the option is missing So I won't know which server will provide me the fastest speed unless I use it The "About Us" Page is missing, I asked why they don't have their about us page, so they said that shareholders don't want to reveal their identity, so they have not made that page I find it unusual, as I should know the Parent Company of the VPN I am using I should know who is controlling, so that information is missing So it is like a double-edged sword, some things are good and some are bad Govt.
and others also don't have an idea, who they are and even we don't know who is their actual owner Now coming onto the bottom line, in my opinion If you are searching for a budget VPN then this VPN would be a good option for surf, stream, and download Surfshark is a budget VPN overall package If you liked this video, HIT LIKE Button and SUBSCRIBE to this channel.