(upbeat music) – What's the worst
thing about using a VPN? Is it this? This? Or this? If slow internet drives you crazy, I have the perfect remedy
for your VPN problems. Six VPNs that are actually fast. But first, share your experience with VPNs and internet speeds down in the comments. Which VPN do you use? Are you happy with it? How does it affect your speeds? These and any other questions, I'll be happy to answer later. For more awesome VPN tutorials
and reviews every week, please consider subbing
to this channel as well. (upbeat music) Guys you know it, I know it. Even fast VPN slows your
internet speeds down to some degree. With the encryption process, the time it takes to travel
to and from the extra server or servers, it takes just longer.
Most VPN providers market
their service as fast. This is no surprise. VPN speeds have the potential
to be a deal breaker for most people, especially when you're
considering a long-term sub. But are all these supposedly
fast VPNs really fast? And what exactly is fast
in the world of VPNs? Is a fast VPN still able to
do all the stuff you want to, like gaming without lag, streaming without buffering, downloading files in minutes or seconds. This fastest VPN review is gonna
answer all those questions. You're gonna discover
the fastest VPN for PC, mobile, TV, and consoles. Because I'm gonna share the fastest VPN services
I've tested so far.
Do live speed tests so you can see whether their speeds really are, and how they compare, and also discuss the price
that you can expect to pay for these services. First up, these are the
six fastest VPNs for 2021. NordVPN, Mullvad, Windscribe,
TorGuard, Surfshark, and Hide Me VPN. All the services are also
using the new WireGuard titling protocol in one form or another. Okay, time for some speed tests. I'm gonna compare the
speeds of these providers using our team's VPN speed
test comparison tool. This tool is one of the most accurate ways to measure VPN speeds because it removes many
variables from the equation.
These variables include location, routing nuiances, ISP infrastructure, and the time of date or week. Here's how the fastest VPN looked over the last 30 days in the U.S.. These readings are excellent even at the lowest points. Note that these results take a lot of the things
that hinder connection speeds out of the equation, which makes them much better than what regular users can expect and which can also make them great for an honest comparison. NordVPN performed the best overall while Surfshark and Windscribe
had a scrappy battle for second place.
It's clear that over the last 30 days the fastest VPN in the
U.K. was also NordVPN, Windscribe was the second fastest. Again speeds for all of these services are looking really good but Surfshark has dropped to the bottom with the lowest overall speed. In Germany, NordVPN had a
tough contender in TorGuard. They showed the fastest speeds while Hide Me and Windscribe
competed for second place. Up in Canada, NordVPN lost first place. That spot goes to Hide Me and TorGuard. NordVPN was the third fastest service here while Surfshark and
Windscribe are at the bottom. Now, it's time to run an
individual VPN speed test for each of the providers on my fastest VPN list to see what speeds you could expect when all variables playing apart.
I'm gonna use the Ookla speed test tool and run these services on the WireGuard protocol
via a U.S. server. We're gonna see what the speeds look like when all the
variables are added back into the equation. NordVPN it's usually on top in the VPN pro speed comparison tool. My NordVPN speed test results confirmed that it really is fast. Spoiler alert, I'm gonna
even say that in general it's the fastest VPN
in the world right now. According to both Ookla
and the comparison tool TorGuard has great speeds in the U.S. though it's not as fast as NordVPN. Surfshark was a contender for second place in the speed comparison tool and the Ookla's Surfshark VPN
speed test might back this up. Surfshark is not as fast
as NordVPN in the U.S. but let's see if it's faster
than the other services on my top six list. In the speed comparison tool Mullvad was at the bottom, but here it's into third place
right now looking strong.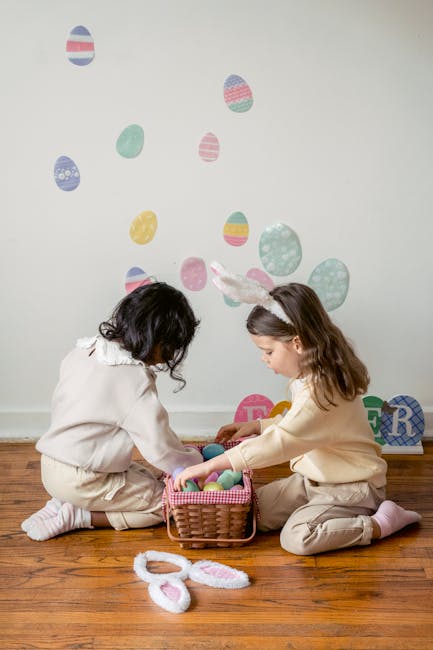 Windscribe is another contender for second place in the U.S. and in the Ookla speed test it comes out a little
faster than Surfshark. Hide Me was the second slowest in the U.S. and it's the slowest according to Ookla, but its performance is
still pretty fantastic. Guys, if you've been hunting for a VPN that streams and downloads
as smooth as silk, if you've been looking for
the fastest VPN gaming service look no further.
These VPNs are fast enough
to get the job done. Okay, so we've covered the juicy stuff now it's time to get
into the nitty-gritties. How much would these
super fast VPNs demand for their services? Windscribe and Hide Me
both have free plans, so they are great fast VPN free options. Keep in mind that these
plans are limited though. They have a data cap and
fewer servers to pick from.
They won't have access to
the fastest VPN servers, the providers have to offer it and they're not quite as
fast as the paid plans. Mullvad charges the same price every month no matter how long you've subbed for. It's actually a really
cheap one month option but there's no added value
with long sub options. Windscribe has an excellent one-year plan. TorGuard and NordVPN one-year
plans are looking good too. Surfshark is famous for
its bargain two-year plan.
NordVPN's two-year plan
looks pretty good too. This is a great price to pay
for the world's fastest VPN. This brings the three-year
plan to under $2, even the one-year plan is under three. So take advantage of this
while the promotion lasts. All six services offer a
30-day money-back guarantee, with TorGuard you have to prove that you've used another
VPN recently to qualify in which case you also
get seven days free.
Otherwise their money-back
guarantee lasts just seven days. Surfshark also offers free trials via Google Play and the App Store. Guys, according to the Ookla test here's how these fastest VPNs have placed in the race for the title
of internet speed champion. NordVPN, Windscribe, Surfshark, Mullvad, TorGuard, Hide Me. Remember, this list changes little depending on your location. So if you want exact results it's a good idea to run some
speed tests on your own. Now, that this fast VPN
review has given all the info you need to pick a lightning fast VPN.
Go ahead and check out the
link in the description below. There are smoking hot discounts waiting for you right there. Subscribe to this channel for your weekly dose of
VPN use and tutorials. And thanks for watching. (upbeat music).