– Hi, thanks for joining me. Today we're running a setup tutorial for NordVPN. I will be purchasing, installing, and using this VPN service
on both my computer and mobile device to give you a better idea if this is the right option for you. My name's Josh. This is VPNVideoReviews. Before we begin, I would like to note that the links in this video and in the description below, are affiliate links.
However, I constantly update these links with the latest sales and promotions so you should click here to make sure you're not missing out on any of the best deals that they have running right now for NordVPN. If you'd like to jump ahead to a specific section in this video, you can do so using the
time markers you see here. And with that out of the way, lets jump online. So here I am on my browser, I'm going to type in NordVPN.com, where I'll be brought
directly to their homepage. And click the get VPN now button. You're going to see they
offer three different options, I've got the simple one month, standard six month, and of course the best offer which is a one year plan, because they give you 50% off. For the sake of this tutorial, I'll just do one month here and create my secure account using an email address and a password that I get to choose, which is kinda cool. They offer a lot of
different payment options credit card, Paypal, Bitcoin and then this other actually includes over a 150 other options so there are really a
lot of options to pay for NordVPN.
I'm going to use paypal. That's easiest for me. I'm going to login and they will ask me to confirm that this is what I want to purchase, and I'll click agree and continue, or agree and pay. And just like that, it's only been a could of minutes and I have successfully
registered for NordVPN. When I click login, it automatically logs me in. I love that. And when I find the download area, I'm going to choose which
device and OS that I'm using.
And there are a lot to choose from. They've got everything from Windows, to Mac, to Android, to Linux, to iOS, to all of those. And it will download the program, it's only about 14 megabytes for the device and OS that you're using. Once that download's finished, I'm going to open that up and then put it for me, since I'm working on a Mac, and I have to put it into
my applications folder, and then when I go into
my different applications, I'll find NordVPN there and open the application. So here we are with the
NordVPN application. I'm going to have to login
to access the service, but it really is a well designed, very simple to use, very intuitive program that I'm looking forward
to showing you here.
Once I login, it gives me a lot of my
different information, I'll walk through what smart-play and autoconnect is in just a moment, but for right now, lets just go ahead and
look at the map here. The map's going to show me the different servers
that are available for me. So if I want to go to, lets say, the United Kingdom, I'm just going to click on it and it is going to connect automatically. But here's what's great, in this search bar I can even say I want to watch Netflix, and NordVPN's program
will tell me exactly where the best server is going to be for that. Which for me obviously, is going to be in the US.
So we'll connect to that, but lets say I want to watch Hulu, or BBC. It's going to tell me that I want to connect to United Kingdom and so it automatically starts connecting to the United Kingdom. Which I think that's really neat. I can open up my BBC player and play videos without
having any problems. Now, if you want to get a better
view of what's happening, you can get just more details here. In the upper right you'll
find the load on the server, the speed of the server, and how far that server is
from my current location. Which right now is 4,800 miles. It's really interesting
all the information that they provide for each of the servers. You can see how much load there is, how fast it is, and then choose the server based on what's going to make it best for you. The kill switch. NordVPN does something
a little bit different with its' kill switch.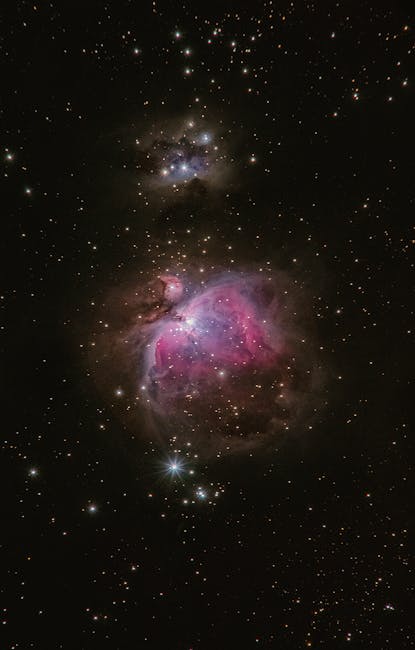 Instead of turning off your internet, you can choose applications you want it to automatically close if your VPN were to somehow disconnect. Of course you can change
your system of measurement, the protocol, and even enable custom DNS, even though this is really
just for advanced users. So back to the servers, you can see here smart-play is actually going
to make streaming faster so it's an option if you're going to be
watching Netflix or Hulu. Autoconnect you can choose a server that once you open the program, it will autoconnect to that server. It's the one, lets say you're going to use most often. I recommend one that's really close to you or one that has a low server load. So in this case I chose
one in Germany right? You can turn your
notifications on and off.
And you can even turn the program on when you boot up your computer. Those are all options you
have with the program. Again, very easy to use. It's got a lot of great features but it's not overwhelming to
where you can't understand it. So here we are with my iPhone, I'm going to go ahead and go into my app store and search for NordVPN. It's going to be obviously the first one that comes up as an app. And so I will click get and install. And it's a pretty small program. So it's not going to take that long for the program to install. What's interesting about
the NordVPN app is that really it has one function. And once it serves that function, I'm going to go in and delete this app. Which is really interesting. I don't do that for a
lot of the other apps. But I'm going to sign in here and you're going to see what happens. I'm going to put in my password and my email. And then it shows me all
of the different servers that I'm going to be
putting into my phone, alright? Now here's the difference.
Setting up a profile, a VPN profile on an iPhone
can be really cumbersome, you're going to see me
do it in just a moment. A lot of VPN services make you individually
put in these profiles. But here you're going to see, I'm going to click on install and it's going to bring me into my settings app automatically and ask me if I want to, if I trust this VPN and if I want to install. So I'll have to put in my password and click install twice. And it's going to install
this profile for NordVPN. Once it finishes installing, it'll bring me back here, I'm going to go back to the NordVPN app, but you're going to see it's pretty much done doing everything.
But here's what's interesting, if we go into my settings, open up the VPN, you're going to see that all of the servers have been installed. Now this is good and bad, good because with a lot of other VPN's you have to install every single one of those servers individually. And it just takes time. But the bad side is, NordVPN just dumped a
whole bunch of servers into your VPN profile configurations. And some people may or may not like that. But it's simple to connect. And then once I'm done doing that, I'm just gonna delete the NordVPN app because it serves me no other purpose. But I did enjoy that it was that simple. And now I'm connected to the VPN.
I hope you found this setup
tutorial to be useful. Again, you can click on the link here to make sure you're not missing out on any of the special
promotions right now, but if you're still not
convinced that NordVPN is the right option for you, you should check out the other VPN setup tutorials I have that are linked to in the description below. Likewise there are a number of great frequently asked questions that I answer about VPN's that you can watch on this channel. And don't forget to give
this video a thumbs up. Provide your own feedback on your experience with NordVPN, in the comments section below.
Thanks for watching. (upbeat music).