– Okay, let's move beyond
these vanity metrics and marketing hype for a moment, shall we? Instead, let's answer the
two most important questions that you need to know, here. Does the service work
like it's supposed to, and can you trust this company
with your internet data? Hey folks, thanks for joining
me here at All Things Secured. My name's Josh, and today we're taking a
deeper look at PureVPN, a company that was started in 2007 and claims to serve either three million or seven million people worldwide, depending on where you
look on their website. We're gonna walk through
installation and setup on both desktop and mobile devices before we discuss the
various pros and cons of using this service. Stick around at the end, where I'm gonna share with you some investigative
reporting on who actually owns and runs PureVPN,
which should be fun. I'm pretty sure you know
what these time markers mean, so if you're still with me, let's go ahead and move over to my laptop. Now, when you first open up PureVPN, the software on your desktop, this is what you're gonna see.
You've got your dashboard
with the connect button, and then the ability
to choose from servers in different countries
or different cities, or even favoriting the ones
that you use most often. Now, the way that PureVPN works is it gives you a number
of different modes. These modes include streaming, whether that's Netflix,
BBC, Hulu, and others, internet freedom, which is getting around censorship, security and privacy. You've also got file
sharing and dedicated IP. Now, in most cases, this is really just a
user experience thing. It's not changing too
much on the settings end, other than maybe file sharing, which uses specific servers
for P2P file sharing. And then, of course, dedicated IP, but that is an add-on
that you need to pay for if that's something that you want.
Most of the time, I would just recommend going with internet freedom or streaming, although here you can actually choose which website you're trying to stream. And then all it's going to do is connect to the appropriate country that will allow you to
stream that content. So, if you look into the settings, what we've got here other
than just the selection modes is just different app
settings for how you start up, whenever you start your computer, or whenever you start PureVPN. You can select your protocols. They've got a few different protocols, including IPsec, L2TP, OpenVPN. They recommend doing automatic. One of the things that
you'll see missing here is the WireGuard protocol, which is a newer, more efficient, in some ways considered
more secure protocol. It's something that I asked PureVPN, and they don't seem to have any, any thoughts of implementing
that anytime soon.
You've got a lot of different languages. You've got network type, which I would just not
play with that at all. You've got advanced options for security, which is just another way of saying, will they bug you if you don't have your VPN connected every five minutes. And I think that's just ridiculous. Why would you wanna do that? And then turning on the kill switch, which I think you should do.
I'm surprised that's not on by default. You can become a beta tester. You also have the ability
to do port forwarding, which, if you don't know what that is, you're probably not gonna
use it and it doesn't matter, but it is there for
those who want to use it. You can check for updates,
help and feedback, submit a support ticket. And then, of course, you can log out. If I connect to a server in the USA, it's gonna make a quick connection, and then it's also going to
show me my new IP address, and all I need to do is close this out, and I'm good to go. (upbeat music) Now quickly, I wanna make
mention of the browser extension.
You've got a PureVPN browser extension, which will not secure all
of your internet connection. It's actually only going
to secure the connection, any data that you use
through that browser. So, for instance, if I'm
connecting on Chrome, but then I want to access the internet through Firefox or something else, it's not gonna be encrypted, except for anything that
I do through Chrome. So, you can connect here. You can select a country
or popular websites. There's not a whole lot
in terms of your settings that you have, not as much, at least, as you
have on your desktop software. But it is gonna give you that option if you don't want to launch an entire app, or if you just wanna
use it on your browser, they've got extensions for
both Firefox and Chrome. Okay, now I'm gonna
grab my iPad to show you what the PureVPN app looks
like on a mobile device.
Unlike many other VPNs, the PureVPN mobile app is
significantly different in design than its desktop counterpart. You have just this homepage, which is a quick connect button, and that connect button's
gonna connect you to the fastest, usually
closest available VPN server. But if you'd rather have more control, you can click down here on locations and scroll through all
the different cities or even the countries
that they have available. And of course, you can
favorite certain servers, and that will sync between your
desktop and mobile devices.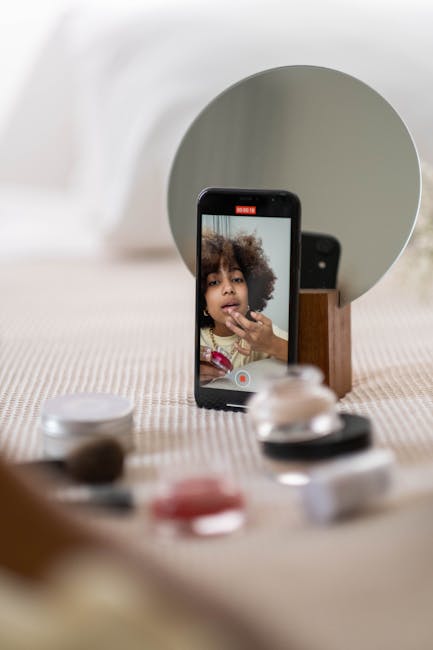 As far as settings go, you've got the ability
to choose your protocol, which you have IPsec and IKEv2. One of the things you'll
notice missing here on iOS is an OpenVPN protocol, which they do have on Android. They also don't have WireGuard, which I was talking about earlier. You can change the language. You have what's known as on demand VPN, which is basically split tunneling, a different name for split tunneling, where you can say on specific domains, it will automatically connect to the VPN. This is very, very similar to Ivacy VPN, who also offers a lot
of these same settings and has somewhat of an interesting history with PureVPN. You can submit a support ticket, and then, you know, do a little more in terms of just sending them different ideas. But honestly, there's not a lot you can
do in the settings, here, other than going up here, and you can execute a ping test, which will tell you which
of the servers are closest and therefore probably the fastest.
This is something you can do on the desktop software as well. The app is just really good
for connecting to a server. So, once it's connected, you're gonna see up here the VPN icon that lets you know that
you are connected to a VPN, and then you can exit out of this app and just continue using
any app that you want on your iOS device or on
your mobile device period, whether you're using Android or iOS, and know that your data is being encrypted and that you are connected
to the VPN server. All in all, PureVPN represents
a typical VPN service with an app that operates more or less like every other virtual private network I've reviewed here on this channel.
They offer the standard
features you expect with any VPN nowadays, including 256-bit encryption, 24/7 live chat customer support, a vast network of global
servers, a kill switch, and standalone apps for
all the major platforms where you might need a VPN. They have a number of
VPN connection protocols to choose from, although the popular
new WireGuard protocol is noticeably absent. These are all good features to have, but they're called standard for a reason. Every VPN offers these. So, what does PureVPN
offer that is unique, or at least not as common
among its competitors? First, they allow for peer to peer traffic for servers located in countries where it isn't expressly illegal. The PureVPN apps offer a ping test, which automatically organizes VPN servers from fastest to slowest
based on your location. It's a useful feature, in my opinion, and I'm honestly a bit surprised that this isn't more common. PureVPN has dedicated IP and
port forwarding features, both of which are paid add-ons. And if you don't know what they are, there's a pretty good chance
that you don't need them, and I personally don't feel the need to pay for them, either.
Finally, as you saw earlier, the desktop version of PureVPN offers different modes
that might be desirable for less tech-savvy users. It's very similar to
how the Ivacy VPN works, which, as I'll explain in a moment, might not be a coincidence. But wait, isn't this the
fastest VPN service ever? Honestly, I don't like speed tests, and mine were fairly inconclusive when I was comparing with other services like Surfshark and ExpressVPN. But I think it's safe to say that PureVPN isn't the fastest VPN ever. Is it fast enough for what you need? Probably, but it's not the fastest. Okay, let's stop and talk
about privacy and trust. It's impossible to talk about PureVPN without mentioning a case back in 2017 where PureVPN helped the FBI
connect the real identity of a man in Massachusetts who was cyber-stalking using the VPN. Now, if you're watching
this video right now in hopes of using a VPN
for illegal purposes, let me stop you right there. No piece of software, no matter how many independent audits confirm their no logs policy, will ever keep you 100% private.
Not a VPN, not a Tor browser, not even a VPN over a Tor browser. If you read the privacy policy on any VPN, including those that claim a
no log policy like PureVPN, you'll see that they do in fact log a bare minimum set of data. They all do. But that doesn't really bother me as much as vague ownership. It's something I harp on in
any review that I do of VPNs. The foundation of security is trust, and how can I trust a
company that I don't know? So, who is PureVPN? In a nutshell, PureVPN
is owned by GZ Systems, which is registered in Hong Kong, but seems to have some
strong ties with Pakistan.
It's impossible to be 100% sure, but I believe PureVPN shares or has shared these Pakistani
connections with Ivacy VPN, which just so happens to both have a lot of the same pricing
structures and app design. Coincidence? Eh. I don't really care about
the ties with Pakistan, but with the recent changes
in Hong Kong security laws that give China unprecedented
access to information on companies and individuals
within the region, because of that, the future of Hong Kong as a hub of privacy is now in question. This is all speculation, but it's worth keeping
in mind as you consider whether or not you can trust PureVPN with all your internet data. I was told by a representative that they've shut down
their Hong Kong servers and they're currently looking for options to relocate the business
if the situation worsens.
But as of this recording,
this is still an issue. Overall, it's a solid app that effectively bypasses
censorship, encrypts your data, and unlocks international
streaming services like Netflix and Hulu. I have some serious reservations about their ownership and Hong Kong base, but I realize I'm probably
more paranoid than most. So, it's really up to you. If you have any questions,
leave them in the comments. Check out more of my VPN reviews here, as well as general personal security tips in these playlists. Thank you so much, and I
will see you next time..