– Don't wanna leave a cookie crumb trail wherever you go online. It's all about finding the
right VPN, no logs policy, it's pretty hard for
people to steal something that didn't exist in the first place. So stick around for a few minutes and I'll take you through
my no logs policy VPN list. Before I list my recommended seven VPNs. So if you check out the link below, you can find the full list of 10 VPN's and some nice discount codes as well. So check that out, have
a look, have a click and don't forget to subscribe
for more codes and content. Alright, so I came up with this list because so many VPN providers
claim a no logs policy, but then log everything you do.
Don't do that Santa emoji you
sent your Nan last Christmas. Worst thing is you won't
know if a VPN is being honest about this until it's too late, until they already have
your money and your logs. Yes, some have a Money Back Policy, but by then your privacy
has already been breached. So what are you gonna do? Force them to go into their
servers and delete their logs? Good luck with that. What you can do though,
is educate yourself first by watching this video. That way you won't end up like
one of the 20 million users who have their personally
identifiable information, PII stolen when seven VPN who claimed to have a VPN no logs policy were hacked, and had 1.2 terabytes of logs stolen. I'm now going to list the
more secure VPNs and show you how to find the best VPN
no logs policy out there. I put this list together by looking at the most important features
of the best no logs VPN, I looked into privacy
and VPN no logs policies, what countries that VPNs are based in, so what laws they have to abide by and who has jurisdiction over them, what features they have
things like kill switches, connections per account,
tunneling protocols, and so on.
What payment methods they take, some VPN state crypto, some don't. If your payment is untraceable your VPN no logs provider
is on the right track. If they have a warrant canary or not. A warrant canary is a little
method that warns the user if their data has been subpoenaed
by sending them a message saying that their data
hasn't been subpoenaed. Loophole city however, you won't need one if your VPN no log service
does what it claims. And finally real world tests
if a VPN has their policies actually challenged in the real world. So let's take a look. In no particular order here
are my seven recommended VPNs. NordVPN is a VPN with
no logs based in Panama, which is a very privacy friendly place. NordVPN has its no log policy
independently audited by PwC, providing that they are the real deal when it comes to logging. This VPN has great security features and a 30 day money back guarantee. Next Surfshark based in
the British Virgin Islands another area which strong
privacy protection laws. Surfshark likes to show
off it's no logs policy. You can keep your payments
affordable and untraceable too by using the pay by pay crypto option.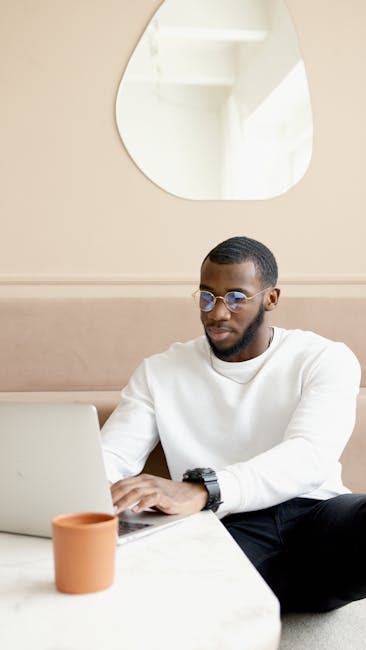 Before we move on if you wanna check out the latest deals and discounts
for the most trustworthy VPNs click right here. (upbeat music) All right third in my list I have Mullvad, a good VPN no-logs provider with some super reliable policies. Their payment system and
sign up is totally anonymous and more they provide the
awesome split tunneling feature, a powerful kill switch
and dependable protocols. Forth I have PIA, based in the U.S., a Five Eyes country for
all of you in the know this is another VPN with no logs at all. In 2016, they put this at a test when the FBI requested
information from PIA. PIA gently refused the FBI's requests as they had nothing to show them. They didn't have any logs. The platform supports P2P connections, a handshake naming system and
a trustworthy kill switch. (upbeat music) Next I'm looking at VyprVPN, the Swiss based VPN switched
to a no logging policy and got an independent privacy
review by Leviathan security. It has a couple of neat features too including the chameleon
2.0 tunneling protocol and a kill switch. (upbeat music) Next on the list is Windscribe VPN.
My second VPN to be based in
a Five Eyes country, Canada keeps no logs, no incoming
or outgoing traffic, no historical sessions
nothing, that's pretty secure. (upbeat music) Then last on my list I have ExpressVPN. The ExpressVPN no logs policy
is extensive and secure. Based in the British Virgin Islands this VPN benefits from some
sturdy local privacy laws. Back in 2017, ExpressVPN
was pushed to its limits during a live action situation where Turkish authorities investigating the murder of the Russian ambassador seizing ExpressVPN server but thanks are there no logs policy they had no browser history, DNS queries, traffic data, IP addresses
no logs info at all. At the end of the day
you need to make sure you're not walking around leaving giant easy to follow footprints. Click on the link below to go check out the fuller detailed list
of 10 VPNs completed by all their unique features, protections and most importantly, discount codes. Don't forget to click like and subscribe and come back next time for more streamlined VPN knowledge bombs. (upbeat music).