– Three words: free Netflix VPN. I want it, you want it, but
can we get what we desire from these Freemium VPNs? I'm Michael, and I'm here
to test if those four VPNs can unblock Netflix today. If you wonder why Netflix
could be such a challenge to a free VPN, then you
should know two things. First, Netflix is very anti-VPN and frequently blocks any
VPN IP addresses it can find. Second, free VPNs have
a low number of servers and consequently, not many IP addresses. Bring those two together and you're left with the realization that free VPN for Netflix in 2021 are not really a thing anymore.
Hopefully, Freemium VPNs will
have a better chance at it and that's exactly what I will test, using these four Freemium VPNs' free plans and attempting to unblock Netflix
US and Netflix Netherlands since those two locations
are the only locations these VPNs share. (bouncy funk music) So, let the tests commence. As you can see my default
location and Netflix server are Lithuanian. The first VPN I'll use
to attempt changing that would be ProtonVPN. This one claims to keep its
Netflix unblocking ability behind a paywall but is that so? Let's open ProtonVPN and connect
to the US server right away so far so good, it connects. Now, Netflix time. I'll look for the US-exclusive
show "Twin Peaks". Unfortunately nothing
in the search results, even after I've cleared
the cache and re-logged in to the website. So, clearly ProtonVPN isn't working here. Maybe the Netherlands server will work. There's this show, "The
Missing", that I've always wanted to watch and it's available there. So, repeat the steps from
before, clear cache and cookies, restart ProtonVPN and
connect to Netherlands, proceed to Netflix, and now try looking for "The Missing", but no luck.
I guess "The Missing" is missing. So the Netherlands doesn't work as well, I guess ProtonVPN didn't
want anyone to take advantage of their unlimited bandwidth
limit to watch Netflix but at least they're honest about it. So, let's move to the Windscribe VPN. This one claims to unblock
Netflix US, at least, so let's put it to the test.
Steps are just the same as before, clear cache and cookies,
connect to the US server, re-log in and try tackling Netflix. This time, though, I
got a different result. That's right, here we have
a free VPN for US Netflix. Guess I'll watch a bit of "Twin Peaks" while nobody's watching me. Uh, no, not now, don't want
to waste my bandwidth limit before I can test the Netherlands. I had to provide my email
address and tweet to get those 15 gigabytes and I'm
not letting them go to waste. Clear cache, change the
server in the Windscribe app, log in to Netflix, searching, and nothing. I guess I'm not finding
"The Missing" today. Damn ironic, if I say so myself. In any case, Windscribe is
capable of unblocking Netflix US, just like it claimed, so that's good. Next comes AtlasVPN. This is a very limited miniature
VPN and I don't remember it claiming to access Netflix, but let's see. Clearing cache, connecting
to the US server, logging in to Netflix, and
storming the search bar as if it was a castle,
a castle that apparently doesn't have US shows.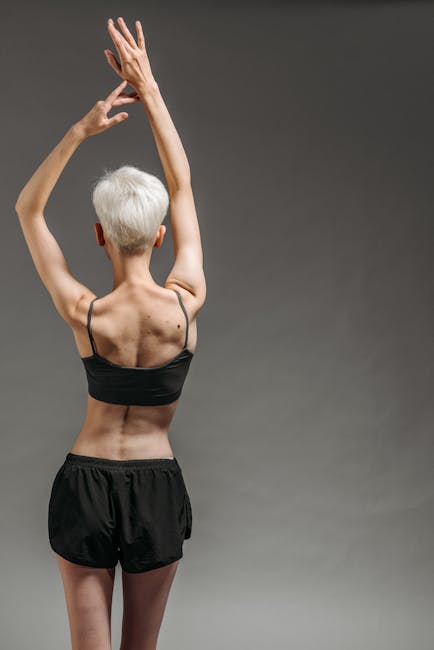 My searchers are blank here,
so the verdict is clear, no Netflix US for this guy. How about the Netherlands,
the cursed "the Missing" show surely will turn up this time, right? Clear the cache, change the server, reload Netflix, okay,
here's our Netflix page, VPN's working, I checked, and
right, this show is cursed. That or AtlasVPN's Netherlands
server can't unlock Netflix. Yeah, I mean, actually, no surprise here. Too bad, with unlimited bandwidth limit it would have been an awesome
free VPN to watch Netflix, for sure.
Unlike AtlasVPN, HideMeVPN
has 10 gigabytes of bandwidth. And this VPN pleasantly surprised me in the previous comparison video. It's fast, secure, and has
a privacy-friendly location. I'll be pleasantly surprised
if it works here, though. Clear cache, log in to the VPN, choose a server, I'll
start with the US again, then everything left is
checking if Netflix thinks I'm in the US right now. Yeah, not really, not getting anything. Even after doing all the steps, again. Now, time to repeat the same
for the Netherlands server. Clear the cache, no, I
can't do this anymore, I need a break. Change server to
Netherlands, load Netflix, and here goes nothing, no literally, it's, it's not working. I can't find "the Missing",
which no longer surprises me, and, yeah, no luck. This brings me to the
unfortunate conclusion amongst these freemium VPNs,
only Windscribe joins the list of free VPNs that work with Netflix. More profitable to keep that
function paywalled, after all. Especially for AtlasVPN and ProtonVPN, since they don't have a bandwidth limit. Now, if you're looking for a free VPN not only to watch Netflix,
these are still pretty good options to protect your
privacy or spoof your location.
We have a full review of the
best free VPNs on our channel. Go check it out, the link is here. I hope that now you know
which free VPN you should get if you wanna watch some Netflix US. However, if you're using another free VPN to change Netflix region, leave a comment, 'cause I'm curious to learn
about other free Netflix VPNs. Hope you enjoyed this video
about free VPN for Netflix in 2021, and if you did,
there's a like button below. And I must say, we have exclusive deals for a few VPNs that'll
work with Netflix any time. Don't miss it..